Growing Smaller Pear Trees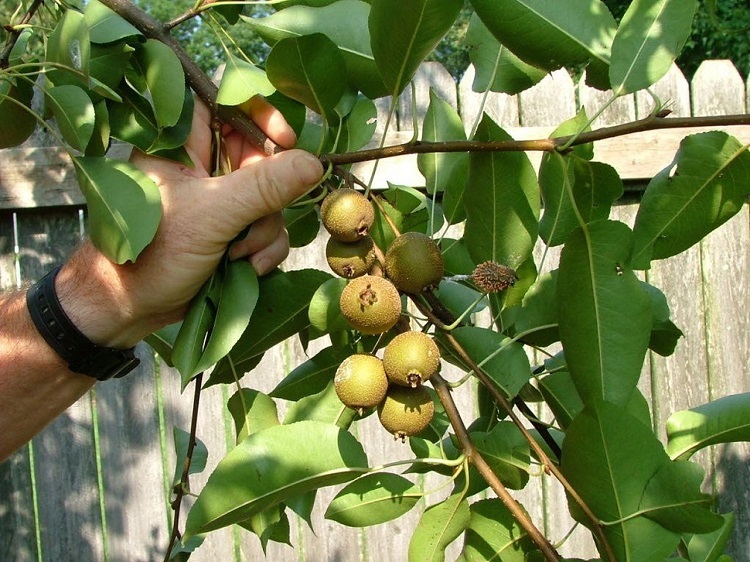 Can I grow a pear tree in a pot? I have to admit when I asked a lady down at my local garden centre that question, she gave me a funny look.
Growing fruit trees and other trees is more popular than ever before. The only problem is that many of us find ourselves challenged when it comes to space. But, in general, there is no reason why you can't grow trees in pots. Most importantly, it is essential that you select the right tree for your circumstances.
Why Has Growing Trees In Pots Become Popular?
One of the reasons growing trees in pots is the latest trend, is simply because we all feel we want to do something to combat climate change.
Almost every time you turn on the TV, you hear a presenter talking about habitat destruction and loss of green spaces. Many us feel that we want to do something positive rather than just listen to more depressing environmental news.
On top of that, lockdown has taught us that spending time at home does not have to be about sitting in front of the computer all of the time. Planting a pear tree in a pot will give you something to look forward to. You can watch your tree grow and then enjoy the delicious fruits.
Where Can I Find Trees For Sale?
Popping down to your local garden centre is one idea. However, if you are looking for more specialist fruit trees for sale, it is a good idea to get in touch with a grower.
Growers of fruit trees are found up and down the UK. What you should do, is to buy a fruit tree from a grower who is happy to give you advice. That is very important when you are new to growing fruit trees.
Fruit trees for sale in the UK range from large varieties to much smaller ones. The smart thing to do is to decide how you would like to grow your tree. Would you like to grow in a pot or plant it directly in the garden? That is the first thing you need to decide.
Most growers are happy to give you advice over the phone or you can send them an email. Personalised advice and growing tips will matter a lot when you are new to growing almost anything. While your local gardener centre can offer general advice, it is best to get advice from someone who has dedicated their business to growing fruit trees.